Avec le confinement, vous avez regardé beaucoup de dramas sur Netflix ? Vos préférés vous ont fait voyager à travers la Corée ? Maintenant c'est à vous de préparer la découverte du pays en marchant dans les pas de vos dramas préférés ! Voici 8 lieux pour recréer vos scènes favorites.
She was pretty – Plage de Gangmun
Vous avez aimé la scène du drama She was pretty quand Hwang Jung Eum et Park Seo Joon sont en voyage pour le travail et vont à plage ? Si vous voulez vous aussi vous prélasser sur la plage, rendez-vous à celle de Gangmun à Gangneung.
Mais ce n'est pas l'unique scène très connue qui se déroule à Gangneung. En effet, dans le drama Goblin, Eun Tak fait venir Kim Shin à la plage de Jumunjin pour son anniversaire. De plus, un panneau vous indiquera précisément sur quelle digue cette scène culte a été tournée.
My love from The star – Petite France
C'est dans le quartier de Petite France que Min Joon avoue son amour à Song Yi dans le drama My Love From The Star. Ce quartier se trouve dans la région de Gyeonggi. Il est possible de le visiter en excursion à la journée depuis Séoul. La France est à l'honneur, vous y trouverez de nombreuses statues du Petit Prince. Mais aussi, des petites maisons provençales ainsi que des cafés et des restaurants. Une reconstitution de l'art de vivre à la française dans la campagne coréenne.
The moon that embraces the sun – Village folklorique coréen
Construit en 1974, le village folklorique coréen reproduit l'environnement de la période de la dynastie Joseon avec plus de 260 maisons traditionnelles. Il est le lieu de tournage majeur de The moon that embraces the sun mais ce lieu est régulièrement utilisé pour des tournages de dramas ou de films. En outre, il se trouve proche de la ville de Suwon, vous pouvez donc le visiter à la journée depuis Séoul. D'ailleurs, avec Capcorée, vous pouvez être accompagné d'un ami local pour cette excursion.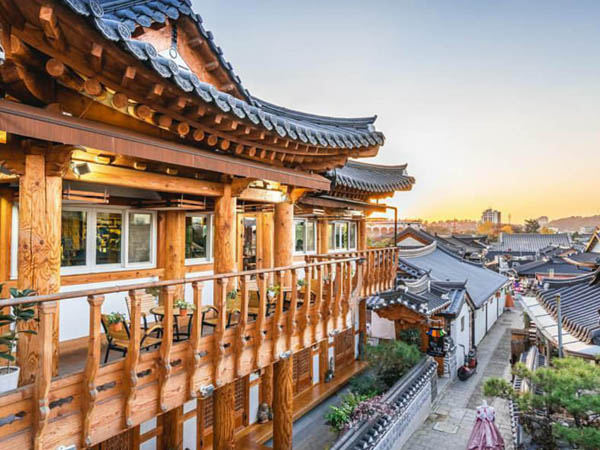 Circuit découverte 
Découvrez les incontournables de la Corée du Sud dans un circuit de 15 jours à partir de 1350€
Descendants of the sun – Taebaek
Descendants of the sun se déroule principalement dans la ville de Taebaek. Cette ville montagneuse se trouve dans la région de Gangwon. L'ancienne mine de charbon sert de base militaire pour les soldats dans la ville fictive de Urk.
Arthdal chronicles– Plateau de tournage d'Arthdal
Un décor entier a été construit pour le tournage de Arthdal chronicles. Il se situe à Osan et est donc facilement accessible en métro depuis Séoul. Vous pourrez ainsi vous promener dans le village comme si vous étiez dans le drama. Peut-être aurez-vous la chance de rencontrer l'un des acteurs pendant votre visite.
Crash landing on you – Village nord coréen à Taean
Le village dans lequel Ri Jeong Hyeok habite se trouve en fait à Taean. Cette ville est principalement connue pour son festival des tulipes qui se déroule chaque année au printemps. C'est dans cette ville qu'a été construit un décor de village nord coréen pour le drama. Ainsi vous pourrez vous promener dans tout le village et voir de vos propres yeux les maisons de Ri Jeong Hyeok et Young Ae.
Le saviez-vous? La fameuse scène de Yoo Se-ri arrivant accidentellement dans la zone démilitarisée de Corée du Nord pendant son parapente a été filmée sur l'île de Jejudo et plus particulièrement au parc national d'Hallasan.
Mister Sunshine – Pavillon Manhyujeong
Le pavillon Manhyujeon se trouve dans la campagne près de Andong et date de la dynastie de Joseon. Perdu au milieu de la nature, c'est un endroit idéal pour se relaxer. C'est ici qu'Eugène rencontre pour la première fois le missionnaire américain. Elle reviendra à cet endroit plus tard dans les épisodes pour remercier le potier qui lui a changé la vie.
Hwarang – Parc Silla Millennium
Comme l'histoire du drama se déroule pendant la période de Silla. Les sites historiques traditionnels représentent la majorité des décors. Le parc Silla Millennium est utilisé comme terrain d'entraînement dans Hwarang mais vous pourrez aussi le retrouver dans d'autres dramas comme Boys Over Flowers. Ce parc se situe près de Gyeongju, le musée à ciel ouvert et vous pourrez ainsi vous plongez dans l'architecture unique de la dynastie de Silla.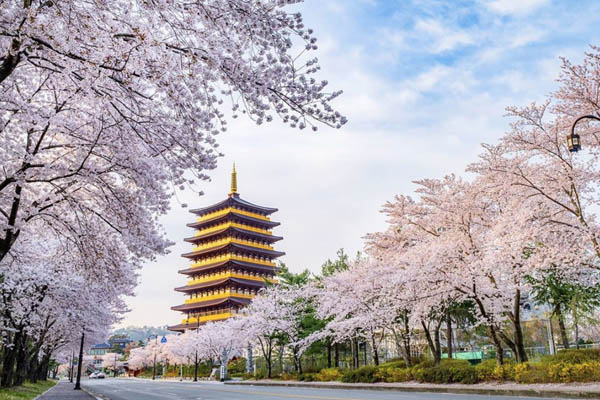 Parcourez la Corée du Sud au printemps sous un ciel de fleurs.
Un spectacle pour les yeux.
15 jours / 1350€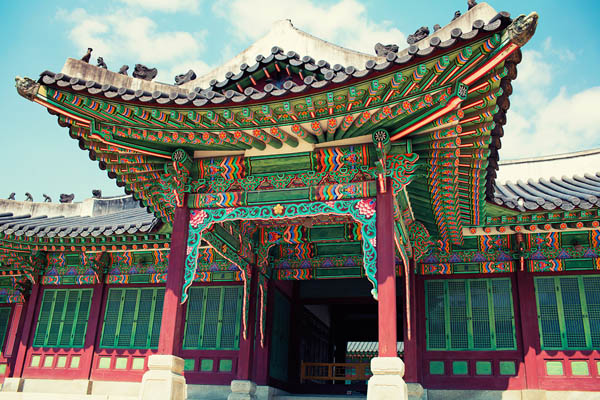 Faites le tour de la Corée à votre rythme. Un voyage fait de paysages et de rencontres.
16 jours / 1600€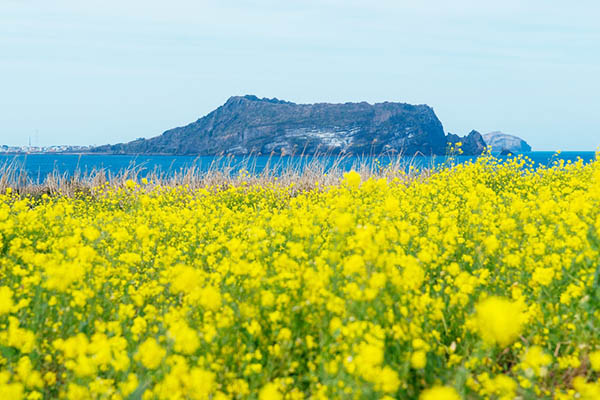 Partez à la découverte de la Corée en voiture pour plus de liberté! Profitez de lieux cachés.
30 jours / 3000€