La ville de Séoul est remplie d'attractions incontournables à visiter pendant en séjour en Corée du Sud. C'est pourquoi, vos dramas Netflix s'invitent également sur ces lieux emblématiques de la ville. Voici une sélection de 7 points d'intérêts à Séoul, visités par différents dramas.
Fight for my way - Seoullo 7017
Dans Fight for my way, lorsque Ae Ra essaye les chaussures offertes par Moon Bin, ils se trouvent dans le parc Seoullo 7017. Construite en 1970, cette autoroute a été transformée en promenade urbaine plantée en 2017. Cela explique son nom, 70 pour l'année de construction et 17 pour celle de sa renaissance. Située au niveau de la gare de Séoul, vous pourrez vous promenez et profiter de la vue sur la ville jusqu'à Namdaemun, de jour comme de nuit.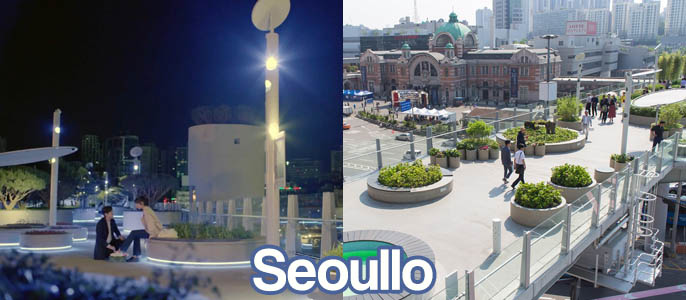 Kingdom – Palais Changdeokgung
Le palais Changdeokgung est le lieu principal de tournage du drama Kingdom. De nombreuses scènes ont lieu à cet endroit. Ainsi, vous pourrez découvrir le hall Injeongjeon ainsi que le pavillon Gwallamjeong. C'est à cet endroit que Cho Hak-ju et sa fille ont une discussion sur le pouvoir et l'avenir de la nation.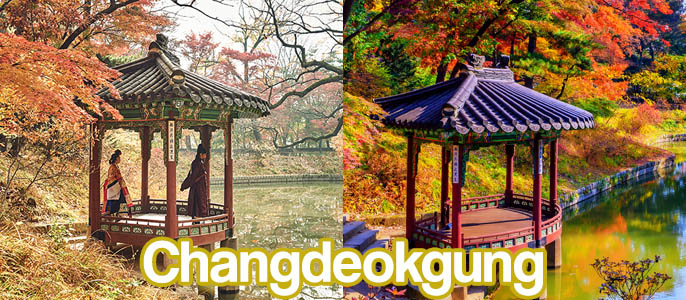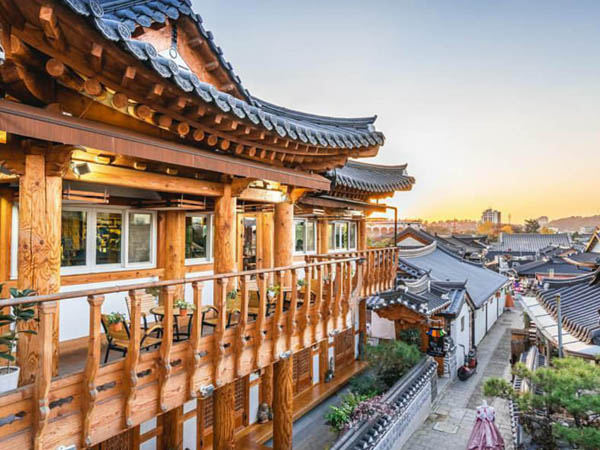 Circuit découverte
Découvrez les incontournables de la Corée du Sud dans un circuit de 15 jours.
A Korean Odyssey – N Seoul Tower
La tour de Namsan est un endroit beaucoup utilisé dans les dramas. En effet, depuis le sommet de la montagne, vous pouvez observer une vue à 360 degrés de Séoul. C'est vraiment une étape à ne pas manquer pendant votre séjour.
C'est ici que se déroule la scène de la fameuse barbe à papa du drama A Korean Odyssey ou encore une scène mythique du drama Boys over flowers lorsque les deux amoureux restent coincés dans le téléphérique de Namsan.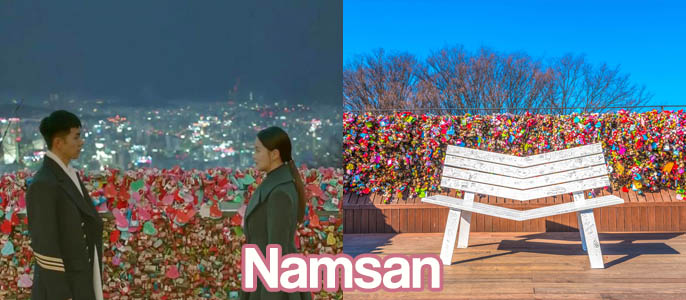 The King – La place Gwanghamun
C'est le lieu emblématique de Séoul et de son histoire. C'est sans doute pour cette raison qu'a été choisi ce lieu pour l'apparition du Roi LEE Gon du drama The King eternal monarch  dans le premier épisode. Un plan le montre avec la statue de l'amiral Yi Sun Shin sur la place Gwanghwamun. C'est ici que se trouve également la statue du Roi Sejong. Cette place mène également au palais Gyeongbokgung.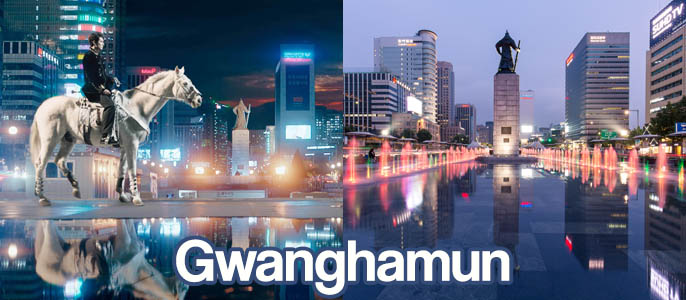 Strong Woman Do Bong Soon – Séoul Land
Les parcs d'attractions sont également beaucoup utilisés pour des scènes de drama, Everland, Lotte World etc. Dans Strong Woman Do Bong Soon, Bong Soon et Min Hyuk se rendent à Séoul Land pour leur rendez-vous. Ce parc d'attraction ne compte pas moins de 40 attractions. Et étant plus petits que d'autres, les files d'attentes sont moins longues.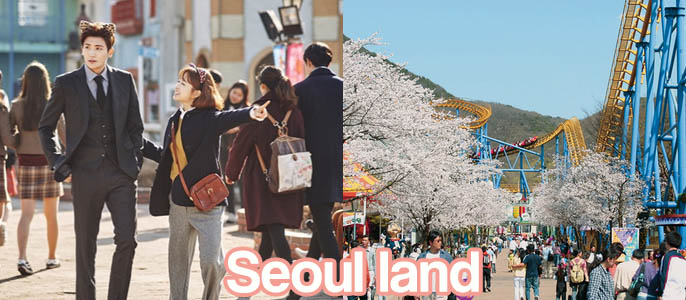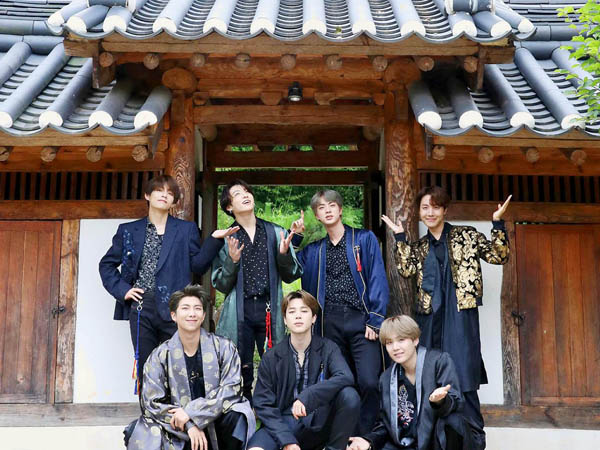 Circuit Famille – Kpop et traditions
Profitez d'un circuit adapté, entre fans de Kpop et passionnés d'histoire, 12 jours inoubliables pour toute la famille.
Itaewon class – Passerelle Noksapyeong
Au cours du drama Itaewon Class, on voit régulièrement la passerelle Noksapyeong. Les personnages passent régulièrement par là, puisqu'elle mène au fameux quartier d'Itaewon et au bar Danbam. Par ailleurs, elle donne une vue imprenable sur la montagne Namsan ainsi que la tour.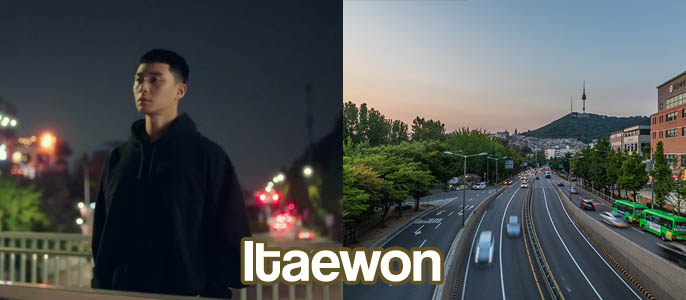 Love Alarm – Olympic Park
C'est dans le parc olympique que Hwang Sun-O et Kim Jo-jo essaye l'application Love Alarm qui leur confirme leur amour réciproque. Aménagé pour les Jeux Olympiques de 1988, ce parc est un lieu idéal pour faire un pique-nique, une balade à pied ou en vélo ou simplement se détendre.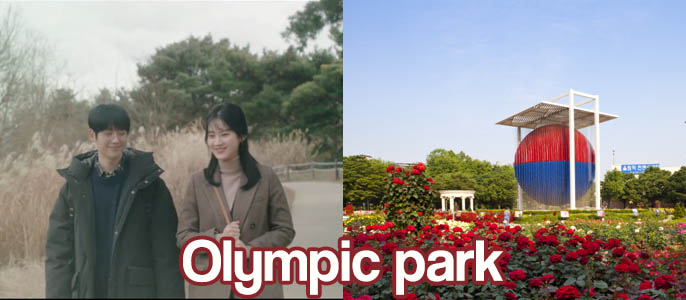 Si vous souhaitez connaître des lieux plus secrets de tournage dans Séoul, nous proposons une demi-journée « Drama Tour  ». Votre ami local vous fera découvrir la ville d'une autre manière en vous plongeant dans le monde des dramas.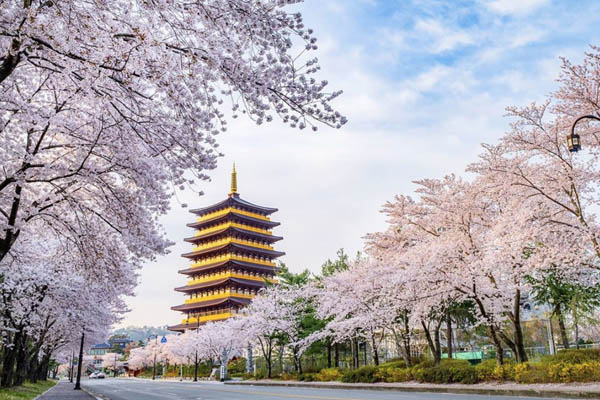 Parcourez la Corée du Sud au printemps sous un ciel de fleurs.
Un spectacle pour les yeux.
15 jours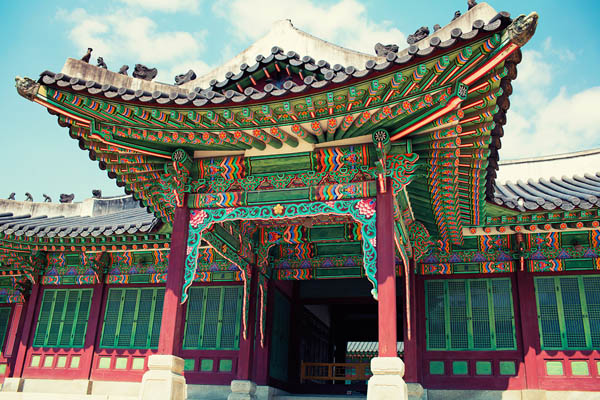 Faites le tour de la Corée à votre rythme. Un voyage fait de paysages et de rencontres.
16 jours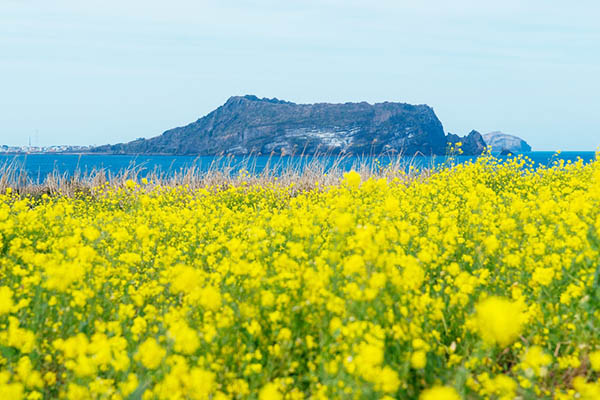 Partez à la découverte de la Corée en voiture pour plus de liberté! Profitez de lieux cachés.
30 jours